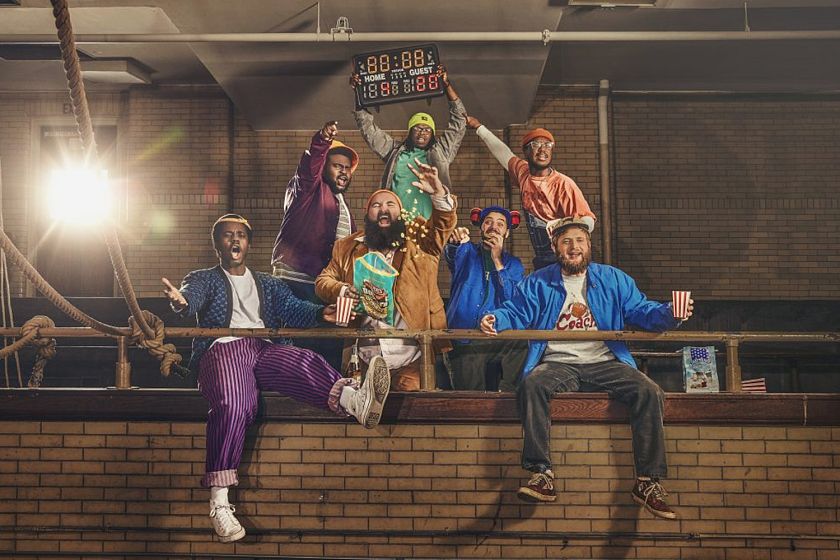 SNACKTIME
SNACKTIME
SNACKTIME is Philadelphia's revered seven-piece brass-heavy band with funk, punk, jazz, pop, and R&B influences. ​The band captures the soul of Philly, spreading a message of unity and love, while placing an equal emphasis on music, food, and community.
SNACKTIME was created out of necessity at the height of COVID, performing free shows in Rittenhouse Square and quickly amassing local ​and national ​notoriety​​. They have grown to be​come ​​​a symbol of positivity and cathartic release, showcasing the richness of Philadelphia's music community from neighborhood festivals to 76ers halftime shows, ​and ​growing to performance slots at major festivals such as Firefly, Peach Fest, XPonential Festival, and ​the Adult Swim Block Party.​ They've been featured by NPR Music, Good Morning America, and The Today Show​. ​Additionally, ​SNACKTIME ​develops its own food/music​ and community​ events​, including curation of all entertainment at the Philadelphia Flower Show and collaborations with world class chefs such as Mike Solomonov, Jose Garces, and Michael Ferreri.
SNACKTIME is the heartbeat of Philadelphia, constantly giving back to charitable organizations​ throughout the city and placing an emphasis on the city's youth culture. The band's appearances in 2023 will include performances at Sea.Hear.Now, Life Is Beautiful, and Sound on Sound.